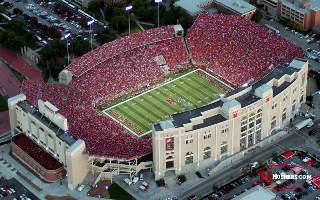 Is a Lincoln Nebraska Web Design company your best bet when looking for a development company?  If you are lucky enought to live here, you already know, but if not, it may surprise you.  Lincoln is a unique place, but when someone mentions Lincoln to you, you probably think of farms or cowboys or Husker football. Yes, there are farms close by with their cowboys and Husker football is here in town too, but it is actually composed of a range of people, businesses and organizations. There are thousands of mom and pop shops, amazing restaurants (mmm… Vincento's), innovative tech companies like Nebraska Global and Hudl as well as the leading heart hospitals in the nation. Many of these companies started here because of the way of life here in Lincoln as well as the relatively inexpensive cost of living.
Just as Lincoln is a unique place, the same is true for businesses and organizations. Each business has a strategy, a different product or service, and people that make the business grow. To make your business or organization stand out and be seen, you need a good viable web presence. A website that portrays the organization in a positive manner while providing their visitors all the information that they need to make an informed decision.
You need a custom solution that is taylored to your business needs.  Just imagine 90,000 people all in dressed in red. How could anyone find you?  This is why a canned solution does not work for most businesses and you need a custom designed website that is optimized for search engines. DesignBy2s works with you to understand your business and your goals so that your site just like Lincoln is unique to your business.
If you would like to explore how we can help you please send us a note so we can chat about your soltuion needs.