Responsive Web Design and Development
As mobile technology continues to innovate and the rate of mobile usage percentages increase year over year, responsive web design is not a choice, but rather a necessity.  Unfortunately, most small to medium sized businesses still do not have a responsive website.  Without a responsive website, you could e missing out on significate business.
According to Google
60% of people will abandon a website if it does not display correctly on their mobile device.
67% of people are more likely to buy a product or use a service from a website that is mobile friendly.
So what is responsive web design anyway?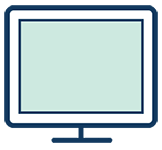 Responsive web design is an approach to web design aimed at crafting sites to provide optimal viewing experience regardless of the device the visitor is using.   The elements on the screen responds accordingly by showing, hiding and resizing the elements based off of the available screen size of the device they are using.  So the same content can be displayed on a desktop computer, a tablet or a phone and the experience is taylored for that device.
Why is a responsive website so important?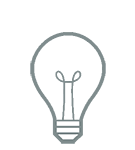 Over half of consumers are using multiple devices simultaneously.
Of all adults, 80% use a smartphone and 50% have a tablet.
Mobile internet users spent an average of 1.85 hours per day
75% of smartphone users have gone online via a mobile device in the last month.
Around 3 billion users are expected to use the internet over their phones in 2017. That is around 91% of total internet users and 58% of mobile phone users.